Welcome Priory's New Faculty
Dear Priory Parents,
As we approach the end of June, it is my hope and prayer that you and your families are enjoying the summer as much as possible considering the challenging circumstances in which we continue to find ourselves. As promised previously, I will be sharing with you on July 1 Priory's plans for the 2020-2021 school year. In the meantime, I wanted to write today to let you know about three impressive new faculty members who are joining us for the upcoming year.
I previously wrote to you about Harold Barker, our new High School Athletic Director. As a reminder, Harold comes to us from DeSmet, where he served as Assistant Athletic Director since 2017; before that, he was a teacher and coach at Whitfield School. Harold started at Priory this month and already has kicked off some appropriately social-distanced on-campus football and soccer outdoor workouts for our student-athletes. As I mentioned in my earlier note, Harold is passionate about the mission of our school and has a clear vision for the integral role that athletics play in forming the whole person, addressing adolescent anxiety, and imparting the essential lessons of teamwork and mutual support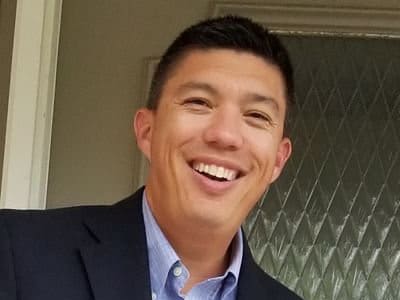 Also joining the Priory faculty this fall is Mary Claire MacDonald. Mary Claire's name might already be familiar to you – her husband Joe is a 2006 Priory graduate who for several years led Priory's Aestas summer program, and Mary Claire led the "Sherlock Holmes" curriculum for elementary school students who participated in Aestas. Mary Claire will be teaching seventh grade Latin as well as Medieval Arts, and she will oversee the student-led Guild of Saint Columkille as well. She notes her husband Joe was a Guild member, and that she has long admired the program and hopes to carry on its tradition of forming skilled craftsmen who produce professional-level work.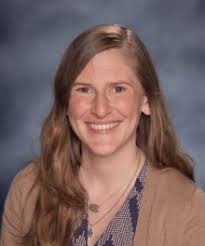 Mary Claire comes to Priory from Visitation Academy, where she taught Iconography as well as middle school and high school Latin. She also moderated the school's Philosophy and Latin clubs and was a middle school soccer coach. Before that, she taught English and Composition at the Academy of the Sacred Heart. Mary Claire has a bachelor's degree in Classics and Great Texts with an emphasis in Spanish from Baylor University and a master's degree in Ancient Philosophy from the University of Edinburgh. In terms of the Medieval Arts, she is a practicing iconographer who apprenticed under a master iconographer in Texas as well as an award-winning iconographer in Peru.
Mary Claire says her former students would describe her as passionate and devoted, as having a silly sense of humor, and as a friend – all qualities that will serve her well as a member of our Priory community. And she and Joe recently welcomed a new daughter – Iona Claire. I know you join me in offering Mary Claire and Joe our congratulations!
Our third new member of the Priory faculty is Dr. Doug Erwin. Doug will be teaching Priory's theatre and communications classes, directing all after-school productions, and serving as the school's Visual and Performing Arts department chair. He says he would like to establish a Thespian troupe and take students to state competitions and potentially on summer theatre trips.
Doug comes to us from the Ferguson-Florissant School District, where he served since 2002 as a High School Theatre, ACT Prep, English and Speech Teacher at McCluer High School. From 2010 through his departure, he also had been the District's K-12 Fine Arts Coordinator, supervising 93 Fine Arts teachers in 24 buildings -- he was a busy man! His nearly 30-year educational career also includes middle school and high school Fine Arts teaching roles in the Parkway School District, at the Center for Contemporary Arts (COCA), at a summer program hosted by the Repertory Theatre of St. Louis, in the Riverview Gardens School District, at Washington (Mo.) High School, and in the Troy (Mo.) School District. He has directed more than 50 productions.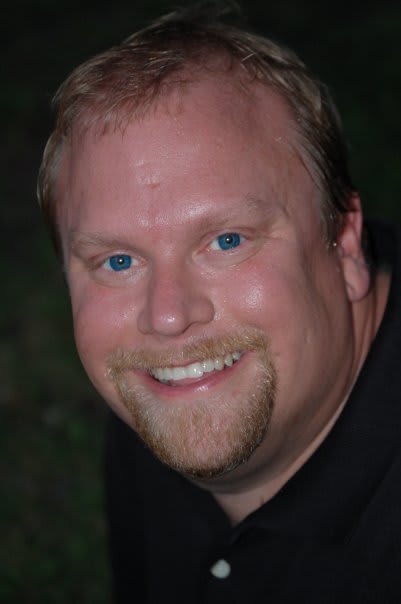 Doug and his wife are the parents of three sons. He says his former students would describe him as "Dad" (after school, he notes), and that he worked hard to create a supportive family atmosphere. He says his students also would say that he is optimistic, creative, funny, demanding, and insistent of excellence. Like Priory, he believes the Arts are essential to a well-rounded education.
I know you will join me in offering a warm welcome to Harold, Mary Claire, and Doug. We are grateful they have chosen to share their gifts and talents with our Priory community. We thank them, and our entire Priory faculty and staff, for their hard work, dedication, and commitment to the mission of this school, and to you and your sons.
Please know of the continued prayers of me and all the monks for you and your family. I ask you to please keep us in your prayers as well. Enjoy the rest of your summer!
Laus Tibi Domine!

Saint Louis Priory School | 500 S. Mason Road | St. Louis, Mo. 63141
314.434.3690 | www.priory.org
Unsubscribe